介绍
Item version: Single color wifi led dimer version ,CCT WIFI controller and RGB wifi controller version.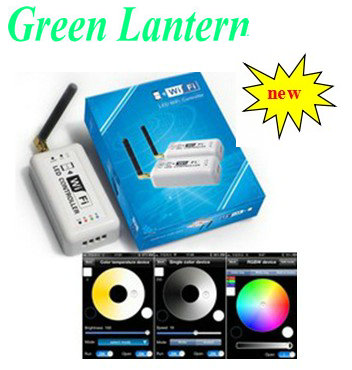 1. Working Voltage: DC7.5-24V
2. Output channel: Can be used 3/2/1 channel
3. Output current: 4A*3
4. Connecting method: Common anode
5. Dimension: L105.5*W45*H23mm
6. Remote distance: 50 meters indoor, 100 meters outdoor
7. Software: Android system (at least version 2.3 with WIFI function) or IOS system,
Language : English/Chinese.
8. Receiver sensitivity: 802.11b DSSS(-5dBm),802.11b CCK (-10dBm),
802.11g OFDM(-15dBm)
9. Connect way: V+ R, G, B for LED Light, V+, V- for Power supply, ANT for WIFI signal reception.
10. Reset button(inside the controller): Short press: change from gradual change to strobe flash for single color Version. Or change in 27 modes for RGB Version.
Long press(more than 20s): Restore to factory settings. WiFi SSID for connection is "LEDnetXXXXXXXXXX", password: "88888888". IP: 192.168.10.1